Time for Apple Cider!

Yesterday was crammed with pics and story and yap and beer.... that I really could not fit in the "other" things that happened last week. Like: Cheryl bought me a new bike!
Yes, the old one has a few issues and Cheryl hates it when I have to drag it into the shop for several days. Either it ends up taking longer than they promised, Or it costs more than the bike is worth. She also hates my complaining about the little things while out on the trail. So.... She decided to buy me a back-up bike for my birthday.
Now, My birthday was over a month ago. So why the delay? Well, Subie's little tune up had something to do with that. Cheryl was hesitant on spending any money on me if the car repair was going to be above the quote as well. ( Which it was!) But now that that is all over, I have a new bike to play around for the future.
I'll be keeping the old one for the time being. Because we Allens HATE throwing stuff away. ( good thing Cheryl has no such hang-up. ) It will be the "back-up" bike until for whenever I need to work on the new one. There are already a few issues that need to be worked on... Namely: The handlebars need adjusting and a cup holder and tool kit will also be required.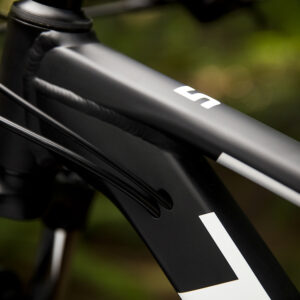 It is a nice bike. It cost more than the last Trek Marlin 5 I purchased several years ago. But I see where that money went. It has hydraulic disk brakes. Internal Brake and gear lines. Only 2 gears in the front. Better handle grips.
And it is an XL size! My old bike was just a large size, and Cheryl tells me that anyone 6 feet or over need a larger bike. It still has 29 inch tires, but the frame is slightly taller and longer. I'll need to do more riding to figure out the bugs, but for now, everything works well.
Before the Race yesterday, There was a man in the park walking his dog. Upon entering the playground, he picked up the dog and put her in a swing.
The dogs tail was wagging the entire time. I managed to capture the event with the camera.
A few pics from the Amana shops that I thought were blog-worthy. I used to be an avid fly-fisherman. My world revolved around fish and fishing.
Funny how things change after moving to Iowa, but I still find the naked fisherman signs humorous.
My latest chalk art, before the rains wash it away. It is supposed to rain and thunder tomorrow in the evening, so I skipped chalking today. Besides, I had to do a bunch of little things, including writing this blog, so I will be able to keep myself busy. I did want to add to the Minions, but I may not have the chance. I can always do another one in the future.
Cheryl was walking on the "cat walk" the other day. She was singing the "I'm too sexy... " song. She did her little turn on the Catwalk. On the Catwalk, Yeah... She shakes her little tush on the Catwalk....

An Unknown Pokémon.

Cheryl ran 16 miles today. It was not fun. 84 degrees and clear, hot, sunny skies. She made it, but it certainly took longer than normal.
That's pretty much it. I'll try to keep this one shorter than usual. Hope everyone is having a great weekend and thanks for stopping in.