It was an easy day at College board today, so with our new found time, we decided to do all of the things we have been wanting to do...but never had the time. That makes sense. At least it did in my mind.
With bills paid, shopping finished, cat released.... It was time for me to do what I had been bothered by for the entire week....Subie's Brakes!
New Rotors, Slider pins, and Grease
Brake cleaner removes the oil
I received the new brake parts on Wednesday, and they have been taunting me on my desk ever since. Knowing I have limited resources to "fix" things, I decided to just buy them all new. New rotors, slide pins, and caliper brackets. I also bought brake cleaner ( to remove the shipping oil off the rotors) And synthetic slide grease for the pins and bolts.
Synthetic, rated for 3000 degrees!
Old brake rotor, caliper and bracket
I decided to spring for the stuff that is rated for 3000 degrees! I guess the rotors heat up if you brake much...and that heat causes the slide pins to bleed out their grease and seize up....like what is going on in my situation. I do not want to have this happen again...AND, more importantly, I don't want to hear any bad criticism from my Brother-in-law. IF he ever reads this blog, He is probably betting that I forget something...like the synthetic grease or the washing of the rotors in brake cleaner.
Rotor off! Finally!
He would not be far off. I am TERRIFIED that I may forget something and end up running into a tree because I handled the rotors with greasy hands. Let's just say I'm aware of my short-comings when it comes to automobiles.
Comparing them to match.
That being said, I attempted the easy one first. Passenger side brakes simply needed caliper pin replacement and some anti-seize on the bolts. I also wanted to replace the rotors.
One Breaker-bar later, The caliper bracket was off as well as the rotor.
Wiping off that packing grease!
I cleaned up the rotor and coated the back with anti-seize so I would be able to remove it at a later date if I had to. Hopefully, that day will not be for a while!
Looks like this bracket is bad as well.
Old next to new.
It came with a small pouch of anti-seize
I thought I would be able to slide out the pins from the Bracket easily...but I discovered, much to my disappointment, that the lower pin in the passenger side was seized up as well.
But..I'll use the expensive stuff.
I tried, with my limited resources, to free it up and remove it, but alas....it is stuck in there as solidly as the driver side.
Pretty purple!
Slider pin ready for assembly.
At this point, I made the decision to use the new bracket (which I had been saving form the drivers side) on the passenger side. I can always attempt to remove that pin later. But, the weather was threatening rain, so best to patch this one up and see if every thing works as planned.
I reassembled it and BOOM! Fixed! Even looks good! No squeaks. No slips. Amazing! Well, I'm amazed at least. One tire done!
Assembly complete!
Cheryl says that instead of trying to fix the old bracket, I should just order another one and fix it later. We'll see about that.
New bolts included!
With new rubber seals and lubricant
If I can fix the old bracket, I will be able to take a stab at the other side and hopefully complete the driver's side as well. But without a vice nor a blow torch, I have my doubts it will ever come off for me. Besides, the bracket is only about $25..plus shipping. I'll get it Wednesday if I order before the weekend is over. I'll even throw in some new bolts in case the old ones break on me. perhaps that is the better plan.
Passenger side complete...3 to go!
So....there it is. Ethan manages a little more success each time I remove the wheel. Perhaps I may almost be "dangerous" by the time I get to the fourth tire.
Speaking of tire...we finally replaced the the last of the "original" tires on Wednesday. I noticed the belts were showing when I attempted the brakes last weekend.
It was probably a good thing we changed it BEFORE it left us stranded along side the road. And... Best of all.... I was able to pay for it with a last minute Pearson project add on. The project is over now...but I managed to make enough to hopefully pay for all this junk I'm fixing Subie with.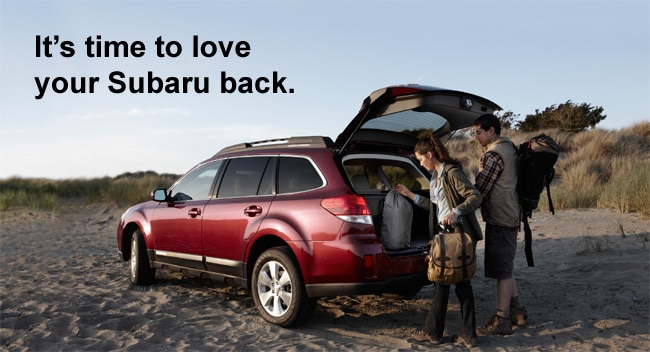 This is what happens after a week of no blogging. Perhaps I should schedule a mid week posting some time. Then again, college board does not leave much of my brain intact after a full day of scoring.