Cheryl's Marathon ended Two days ago, But mine finally ended today. We are now safe and sound at home without injury and with all of our stuff intact...Cheryl has successfully completed the Oldest and most Elite marathon in the U.S.
Showing off the Jacket.
But it was not pretty.
Eating Train Food!
Texting the family
Purchase a magazine
Drop off the Rental car
We spent the better part of the return trip trying to figure out what went wrong during the race. The Heat, the 3 hour wait time, the lack of water and calories all seem like viable candidates to explain the disappointing results. As well as an unfamiliar hilly course and the excitement of the day. It is easy to focus on the half empty side of the glass in hindsight. But the half full side should be noted that She finished! Got the Medal and is now listed on the pages of History.
Weary Travelers with Colds.
Chicago!
There is also a possibility of a hurdle that is finally showing up today. We both caught a cold somewhere along the trip. It started with a sore throat for me. I thought it was due to the screaming, but alas, it migrated into a full blown head cold today! I can't stop sneezing and coughing. Cheryl says she feels the throat part as well, but had not developed the runny nose and cough yet.
But these all sound like excuses. According to other Boston Finishers, they also had a "bad day" running. Their training was on and their motivation was high.
Small Asian section. from Train
But the race literally kicked their tail! Mostly the heat and dehydration. At least Cheryl finished! Even if she was disappointed in her time. There were approx. 800 runners who did not. That would be terribly disappointing if you finally got to Boston and were forced to drop out of the race due to your Heat Injury. When I consider all the things the "could have gone wrong," I am grateful for the results.
Loading the Subaru
Such a site for sore eyes.
As for me, We had to travel back to Chicago.... and the train was as uncomfortable as ever. 24 hours in a sitting position should be no matter where you are. But we survived and found Subie in the parking garage where we left him. 4+ hours later and we are home....where the cat voiced his disdain for us abandoning him.
Victory Beer!
To celebrate our success, We purchased some Boston Lager... For real this time. Sure there was a 26.2 brew made just for the Marathon, But neither Cheryl nor I wanted to stick around to try to find it. We actually looked all day on Sunday, but no one in the stores had even heard of the stuff! Rather than waste time searching, we decided to head back to our room.
Cheryl did not even pose for her "After Marathon" pictures. She was simply too broke down to smile or pose. We found out later that they had pictures of her along the course....walking. No marathoner wants to remember that they were forced to walk during the biggest event in running history!
Elite Men
Elite Women
Couple of things: We watched the ESPN live coverage ( after the event, of course.) and I could not believe they did not capture me! I was literally an arms length away from the Elite Men and Women as they started. Not that I would stand out from the large number of people crowded next to the gate. I was on the left side of the Females. I tried to capture the "potential favorites" but they do not show up very well.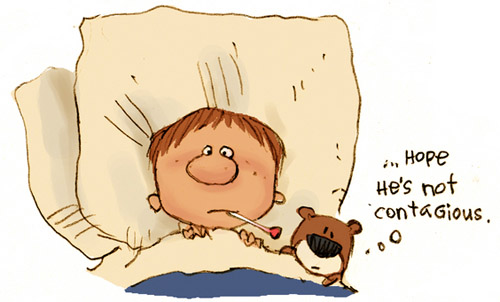 I'm finding it difficult to write this post as the Hours of Travel and the Constant Cold Symptoms are beating me up. So. I may have to call it for now. Cheryl is currently trying to get the cat to pose with the Medal. I'll have to post that if she is successful. I can't even remember what happened to Tuesday! I have to score Texas Starr tomorrow...so that should be a good time. Maybe I'll be feeling better by then.. We shall see.