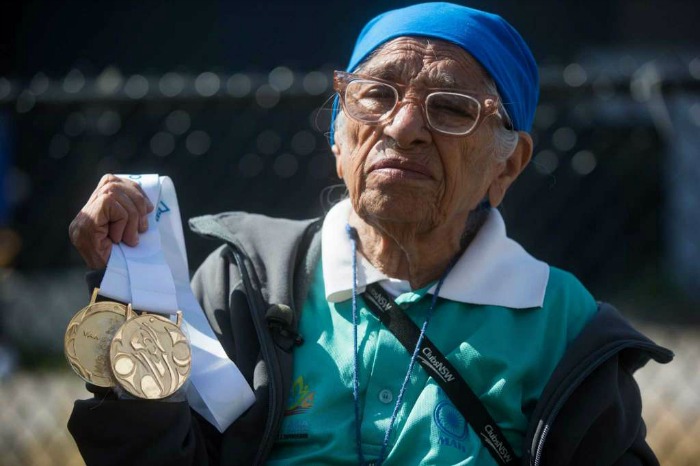 Cheryl lost to THIS LADY?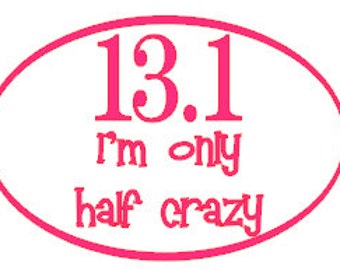 Cheryl finished the Madison Half Marathon today. And once again, She finished with a "disappointing"
5th place
in her age group. The up side is that she was able to take 2 minutes off of her last half marathon time and pull out her best half marathon time for 2016. So... I guess that
could
be a positive.
Cold and Early in Madison
Cheryl checks the map and route
So lets get started!
It was
COLD
in Wisconsin this morning. A chilling 39 degrees with a brisk wind chill. ( Felt like 33!) Cheryl had her plan in action, but I might have been a little under-dressed. ( Three thin layers with no hat!)
These people are going somewhere!
Follow Them!
An early race time set us up for an even earlier wake up! Cheryl woke up at 4 A.M. and we were out the door by 5:30. We secured a close (And free!) parking space with no hyper-decaffeinated single male runners to pick a skirmish over door rubs. Cheryl glanced at the map to make sure we could located the race and find the bathrooms.
Hanging out in the Bus Stop
Cheryl Poses for Pics.
Following the crowd proved productive, as they lead us right to the capitol grounds. We waited for the marching orders from a warm bus booth....after we kicked out the homeless people. (Just kidding. The homeless people were all sleeping on the park benches and in the ally ways.)
Time to down dress..
Now what is taking so Long?
Soon Cheryl slipped off her outer layers and primed up for the race. Despite the cold, she knew she would be better off without them once the race started. There is nothing quite like the feeling of running in cold weather while being over dressed!
Cheryl tries to stay warm
"National Anthem" in the Background
The only bad part is the frozen feeling you have
before
the race! I tried to Warm up her spirits with Photo Ops. But before you could say, "SWISS MISS!" the guy was singing the national anthem and announcing the start.
Cheryl at the Start
Cheryl took off with the second wave. The first wave was meant for the full marathoners. "Halfers" were forced to the back of the line and wait ten extra minutes. I ran ahead and tried to capture her out of the gate.
Cheryl at the 1.5 miles mark
She runs past. Looking good!
As soon as she passed, I ran ahead to the 1.5 mile mark. The street posts were rather confusing...so I ended up following the crowd of locals and finding the route that way. Even the police were confused at moments! Some of the first runners took a wrong turn and had to be set back on the route!
Cheryl at mile 12.5
It's all down hill....finally!
Eventually, she rounded the corner towards the finish. I was able to capture one last video before the batteries died ( right as she was crossing the finish line. For that reason, there are no after party photos. Grrr. Time to find a new camera!
See You at the Finish....Unless the batteries die first.
The party was sponsored by Panera and Michelob. Healthy sandwiches with light beer! The beer is good ( I'm actually drinking the free one now as I write this)
and Cheryl enjoyed the sandwich so much she forced me to drop by the Panera in Iowa city for another one. Ethan's advice: After any race,
Give the runner what she wants!
Hiro's idea of "Feral" cats
So we are home now, safe and sound. And early! Much earlier than previous Wisconsin race returns. The cat was happy to see us... so he could
abandon
us the moment we opened the door. Maybe he will take up the
Feral Life Style
and leave us alone
totally.
He already knows how to catch his own food...and defend his territory. He even prefers the outside to his litter box! I'll see if I can cultivate and help that "independent life choice" along.
Cheryl loves her shirt and medal. And she is currently scrambling to find another race for next weekend! ( Maybe I should have offered her
two
Panera sandwiches...And drink ALL of the beer.) With Thanksgiving coming up, and an eminent trip to the Family, things might not work out as she would have wanted. But who knows?
But before I end this, I should note her results:
2192 finishers ...Cheryl was 215 over all
Out of 1342 females, Cheryl was 43
Cheryl was 5th out of 136 age group females.
Official finish time: 1:40:48.
So, over all, Pretty good. She did note that she was working much more for this race than previous. Her pace was 7:42 minute miles and there were far more hills and wind than previous races. I personally believe the colder temps help runners... by providing motivation to generate HEAT. The times and performance has encouraged her to continue her quest to out live me.
Which may be a challenge... since I plan on living to 100! ( or at least 88..) My tactic is not to eat healthy nor exercise regularly... Rather, My plan's foundation is to live a stress and worry free life playing video games and writing blog posts. It's too early to see the results. But I'll keep the data updated as time progresses. Thanks for Checking in! And hopefully you have enjoyed another adventure with Ethan and Cheryl....Or I should say: An adventure with Cheryl....as told by The Great Ethan Allen